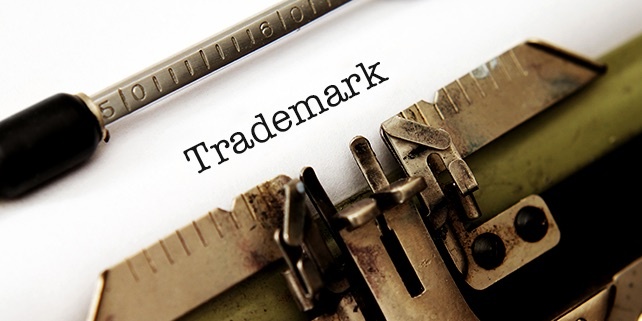 Is Confluence causing confusion? A local lawsuit raises questions on trademarks
Who owns the rights to the word confluence? Apparently, nobody.
Confluence Brewing Company filed a trademark lawsuit in Polk County against Confluence on 3rd to stop using the term that is recognizable in the area.
In a Des Moines Register article laying out the situation, the developer for the luxury apartment community claimed Confluence was selected because of its significance to Des Moines being founded at the junction of the Raccoon and Des Moines rivers.
The local brewer said the recently opened complex, at 103 SW Third St., has ignored their complaints about the namesake. And as they advertise to attract tenants, their marketing has caused confusion in the marketplace. The article mentions a concerning example that Confluence on 3rd distributed blue drink coasters promoting the new apartment building in Des Moines bars in April 2017. The same bars where Confluence beer is served.
Jeff Koch, a principal partner with Roers Companies"the developer of the apartments"said the coasters were not intended to cause confusion.
Koch went on to say, "(Confluence) is unique to Des Moines history and should be celebrated, not solely owned and dictated by one brewing company."
He's partially right.
The trademark "confluence" cannot be owned in relation to its generic meaning – the junction of two rivers. But when the trademark is used in a suggestive, arbitrary or fanciful way, someone does have a right to own the trademark if it relates to a good or service if they're first to use it in that manner.
The U.S. Trademark Office identifies 59 references that have used the term "confluence" as part of a trademark and 19 active registrations include the term. Many involve goods or services distinct from those in the present lawsuit including computer software, healthcare services, financial services and history journals.
However, there are other uses that may be too close for comfort.
For example, Duckhorn Wine Company, of St. Helena, California, owns a trademark registration for Confluence in regards to its wine. Apparently, the Trademark Office sees Confluence Brewing Company's use of its mark, with beer and other things, sufficiently distinct enough to co-exist.
Confluence on 3rd also faces some registered trademarks that are similar to their industry. Confluence Companies, LLC of Golden, Colorado, owns registrations for the trademarks Confluence Community, Confluence Companies and Confluence Builders, which are used in relation to the development and management of luxury apartment communities.
The present lawsuit demonstrates the importance of conducting a trademark search before selecting a name. At this point, Confluence on 3rd likely has spent a substantial amount marketing the name with the risk that they might infringe upon another who has the right of prior ownership.
Pouring out facts on the use of Confluence:
Confluence Brewery
Used with beer since 2006
Used with glassware, clothing and bar services
Certificate of organization filed on Aug. 26, 2011
Confluence on 3rd
The companies have distinct names and operate in different business sectors
It is unique to Des Moines history and should be celebrated, not solely owned and dictated by one brewing company
Certificate of service filed on Sept. 1, 2015
Luxury resort-style apartment community opened in 2017
Distributed drink coasters promoting Confluence on 3rd at Des Moines bars " the same establishments that were serving the brewing companies beer
Recent marketing promoting the apartment complex uses "Confluence" alone without mentioning the apartments
Other uses:
Confluence
Landscape architecture, planning and urban design firm
Has offices in six Midwest cities
Rebranded in 2007/2008, brewery reached out indicating they planned to use the same name
Different market sectors, different spheres
Always had a good relationship with them " even had their beer at their last open house
Concerned about similarity with real estate services
Received apartment complex mail
Logos similar
Someone reached out to them to rent an apartment
Confluence: The junction of two rivers, especially rivers of approximately equal width
Confluence — arranging and conducting trade show exhibitions for outfitters and suppliers for outdoor activities since 1989
Confluence — wines
Confluence — computer software
Confluence — professional consulting in the fields of landscape architecture, planning and urban design
The Confluence — history journals
Confluence by Canon Design — healthcare consulting services (two registrations)
Confluence Engineering — water supply and distributions services
Confluence Financial Partners – financial services
Confluence Communities — real estate services rental and management of luxury apartments
Confluence Companies – development of luxury apartment communities
Confluence Builders — general contracting services
Share This Post