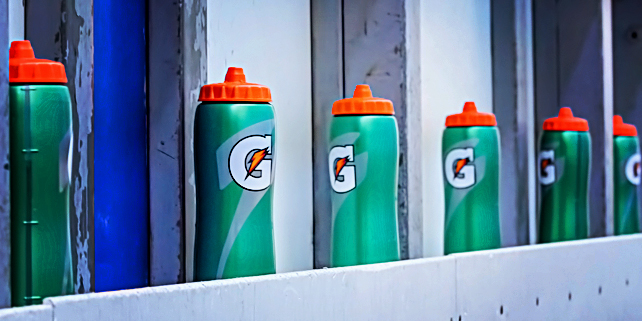 Court Upholds Gatorade's "Sports Fuel" Slogan As Fair Use
In a unanimous ruling, the Seventh Circuit held last week that the slogan "Gatorade the Sports Fuel Company" should be considered fair use, and does not constitute trademark infringement. The ruling dealt a blow to SportFuel, Inc., a dietary supplements company which sells its own branded sports drinks under the registered SPORTFUEL trademark.
The dispute began in 2015, when Gatorade adopted the slogan for use on its bottled drinks and other products. In 2016, the company filed to obtain a federal registration on the mark. The USPTO, however, required Gatorade to disclaim the use of "the Sports Fuel Company," arguing that the term "sports fuel" was descriptive of the product and thus not eligible for registration.
For those who may not know, the USPTO will deny registration for marks which it considers to be "generic" or "descriptive." This policy is the result of the landmark case Abercrombie & Fitch Co. v. Hunting World, Inc., which established the spectrum of trademark distinctiveness, which is divided into five categories: generic, descriptive, suggestive, arbitrary, and fanciful. An example of a generic mark would be TABLE in connection with tables. If a federal trademark could be obtained on the word "table," whoever registered it first would have a monopoly on that word in connection with making and selling tables. The owner would then be able to stop competitors from calling its competing products 'tables,' hampering competition and hurting consumers.
Descriptive marks are similar; an example might be STURDY in connection with tables. "Sturdy" is a word that many furniture makers would probably like to use in describing their products, and allowing one table maker to prevent other table makers from using the word "sturdy" to describe their products would similarly give the owner of the "sturdy" mark an unfair competitive advantage.
This is what happened with Gatorade's application to register "sports fuel" in connection with sports drinks. The USPTO found that the term "sports fuel" is widely used to describe products in the nutritional products industry, and felt that granting exclusive use of the term to Gatorade for use in that particular industry would unfairly stifle competition. Gatorade can continue to use the phrase, and does, but is limited to claiming only common law rights in the mark, as opposed to a federal registration.
In response to this continued use of the "sports fuel" phrase, SportFuel brought an action against Gatorade in 2016, alleging trademark infringement, unfair competition, and false designation of origin under the Lanham Act. Gatorade asserted a fair use defense, claiming that it wasn't using the term "sports fuel" as a trademark — it was merely using it to describe its product. The Court agreed, finding that Gatorade used its house mark ("GATORADE") much more prominently than "sports fuel." The Court further noted that, rather of appearing on individual packaging, the "sports fuel" mark was primarily used in advertisements and in-store displays, almost as a "subtitle to the house mark."
For these reasons, the Court concluded that "[n]othing about Gatorade's use in this context suggest consumers would view "Sports Fuel" as a source indicator," and thus unanimously upheld the district court's ruling in favor of Gatorade.
Share This Post