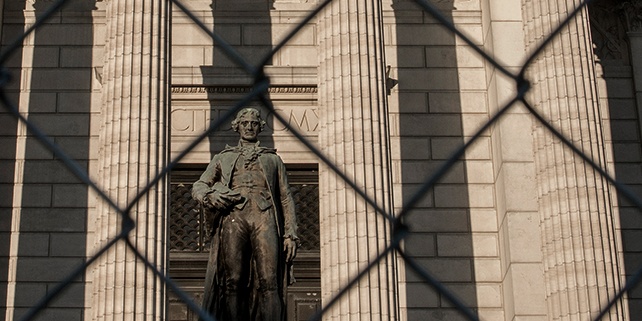 Government Shutdown-Patent & Trademark Office
With a government shutdown in effect as of midnight on January 20th, you may be concerned about how that will impact your upcoming or pending applications, and your existing patents and trademark registrations. For the time being, there is nothing to worry about. The United States Patent and Trademark Office will continue to operate normally using the variety of fees it collects and carries over from previous fiscal years… at least for a few weeks.
If the shutdown persists, then the USPTO may have to cut back on its operations. However, even if that would occur, the current plan is to keep the filing infrastructure operational. This means that deadlines can still be met to keep applications, patents, and other registrations alive and well. When this scaling back would occur is unclear currently as operational costs and financial resources are still under evaluation.
For those that are enforcing their intellectual property rights, the Federal judiciary also intends to keep its doors open for a while at least. The current outlook has operations continuing on as usual until February 9 in the courts.
The last time a shutdown occurred was October 2013 and lasted 16 days. The longest shutdown that has ever taken place was in 1995-1996, which totaled 27 days.
We will be monitoring the situation and keep you up to date on any changes that the shutdown may cause.
Share This Post