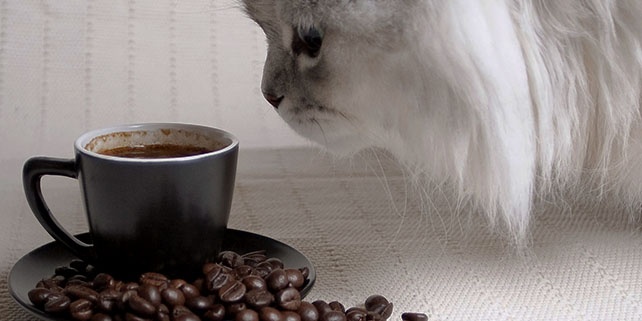 Grumpy Cat wins lawsuit, still grumpy
Even a $710,000 verdict isn't enough to put a smile on this cat's face. Grumpy Cat, whose real name is Tarder Sauce, rose to internet stardom as a viral sensation in 2012 as a frowning feline. Following her ascension to meme status, Tabatha Bundesen, the owner of Grumpy Cat, formed Grumpy Cat Limited to capitalize on the kitty's popularity. These efforts were successful, as the company reportedly made between $1 million and $100 million during its first few years. Adding to this success is now a favorable verdict in a copyright infringement lawsuit.
Grumpy Cat Limited holds ten trademark registrations and pending applications, as well as numerous copyright registrations for photographs of the famous feline. The company utilizes this intellectual property through various licensing and sponsorship agreements. For example, Grumpy Cat has starred in a Honey Nut Cheerios commercial, is an official "spokescat" for Nestle Friskies cat food, and is featured on an entire line of Grumpy Cat branded clothing and other retail items.
In 2013, Grumpy Cat Limited negotiated a licensing deal with Grenade Beverage to create a line of iced coffee beverages under the name "Grumpy Cat Grumppuccino." However, by 2015, Grenade was also selling "Grumpy Cat Roasted Coffee," as well as "Grumppuccino" shirts, both of which exceeded the parties' licensing agreement. As a result, Grumpy Cat Limited filed a copyright lawsuit in federal court.
In the complaint, Grumpy Cat Limited stated: "Ironically, while the world famous feline Grumpy Cat and her valuable brand are most often invoked in a tongue-and-cheek fashion, Defendants' despicable misconduct here has actually given Grumpy Cat and her owners something to be grumpy about." The complaint also stated that the Defendants "blatantly infringed" their copyrights and trademarks. The jury agreed and awarded $710,000 in damages for copyright and trademark infringement.
How did Grumpy Cat react to the news? You'd think with a frown"however, "Grumpy Cat feels vindicated and feels the jury reached a just verdict," stated the attorney for Grumpy Cat Limited.
All intellectual property owners can learn something from this cranky cat. This lawsuit emphasizes the importance of using licensing agreements when collaborating with other parties and enforcing them if the other party oversteps the boundaries of that agreement. That is why working with an experienced intellectual property attorney is vital in both licensing and enforcing your intellectual property rights.
Share This Post