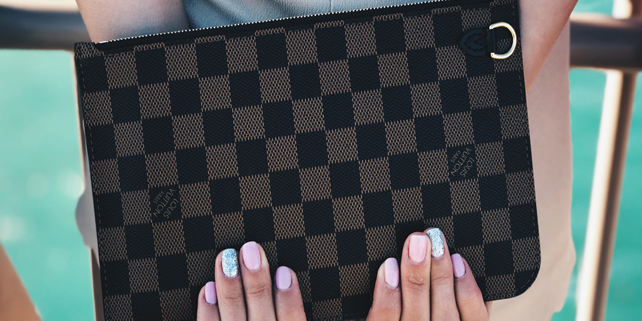 *UPDATE* Phooey On Louis
Louis Vuitton says it has no problem with Pooey Puitton – in the U.S. anyway.
French fashion house Louis Vuitton Malletier SA (LV) has responded to a complaint filed against it by MGA Entertainment Inc., manufacturer of the "Pooey Puitton" purse. MGA's "purse" is a plastic, poop emoji-shaped handbag, decorated by what appears to be a parody of Louis Vuitton's famous monogram print. The purse comes loaded with powder which, when mixed with water, creates a rainbow of "magical unicorn poop." The product flew off the shelves over the holidays at big box retailers like Target and Walmart.
MGA Entertainment filed a declaratory action in federal court in California, asking the court to find that its purse doesn't infringe LV's intellectual property. In justifying its decision to file suit, MGA pointed to the fact that LV has a reputation for aggressively protecting its intellectual property, habitually filing "vexatious" lawsuits against those who parody its expensive handbags. Moreover, LV filed suit against MGA in French court in December 2018. Believing itself to be protected under parody law, MGA sought to put the matter behind them by striking first.
MGA's concerns aren't unfounded. LV has engaged in considerable legal action to police its intellectual property, including suing Haute Diggity Dog LLC over its line of "Chewy Vuitton" dog toys, as well as bag maker My Other Bag over its canvas totes which feature drawings of various luxury handbags, including a Louis Vuitton. It lost both cases. The designer's lawyers also tangled with law students at the University of Pennsylvania, which held a Fashion Law Symposium in 2012 to discuss new legal developments in the world of high fashion. Its promotional flyer featured a parody of LV's monogram pattern. The students were surprised to receive a cease and desist letter from the fashion house accusing the school of "serious willful infringement" and "knowing[] dilu[tion]." After a strong response from Penn's general counsel, the designer backed off.
MGA claims that this history of aggressive legal action, combined with LV's French lawsuit against it, creates a sufficient controversy for a U.S. federal court to have jurisdiction to adjudicate the declaratory action.
Louis Vuitton disagrees. In response to MGA's complaint, LV pointed out that trademark law is not global, arguing that "[i]t is a fundamental tenet of trademark law that a trademark has a separate legal existence in each country and receives the protection afforded by the laws of that country." The company contends that a legal proceeding in France has no bearing on any proceeding in the U.S., and argues that what MGA really wants is to win a "broad advisory order insulating its Pooey Puitton product from legal challenges of all kinds going forward."
It remains to be seen whether the (American) court agrees. The case is MGA Entertainment Inc. v. Louis Vuitton Malletier SA et al., case number 2:18-cv-10758, in the U.S. District Court for the Central District of California.
Share This Post