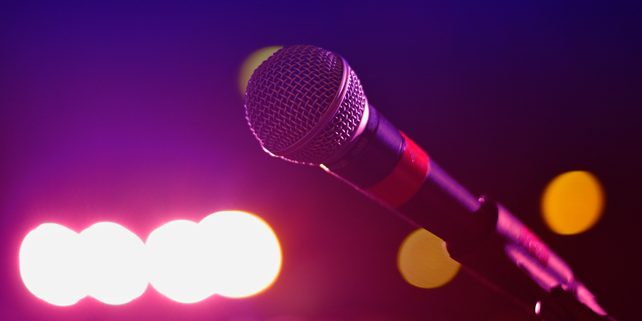 Miley Cyrus Avoids The Wrecking Ball
In an unexpected development, Jamaican reggae artist Flourgon has dropped his copyright infringement suit against Miley Cyrus, in which he had claimed she ripped off his lyrics in her 2013 hit "We Can't Stop," which prominently featured the phrase "We run things, things don't run we."
Flourgon, aka Michael May, argued that Cyrus lifted that line from a song he released in 1988, which contains the phrase "We run things, things no run we."
Cyrus moved to dismiss, arguing that the line originates from, and is a common phrase in, Jamaican patois, which goes, "Wi run tings. Tings nuh run wi." Consequently, Cyrus argued, if it was a common phrase before Flourgon used it, a "mere transliteration" of it (by either of them) wouldn't render it protectable as an original expression under copyright law.
The judge denied the motion to dismiss, concluding that whether the phrase was in fact a "trivial adaptation of a well-known, pre-existing Jamaican saying" was a question of fact, and thus a motion to dismiss was an inappropriate vehicle to make such a determination. Less than a year later, Flourgon voluntarily dismissed the suit with prejudice.
So why might this be unexpected? Some context is instructive:
It's been a dangerous few years to be a songwriter. Back in August, Katy Perry and several co-writers of her hit single "Dark Horse" were ordered to pay $2.8 million in damages to a Christian rap group Flame for allegedly ripping off part of "Joyful Noise," a single released by Flame in 2008.
The song "Blurred Lines" received a similar treatment, where songwriters Robin Thicke, Pharrell Williams, and others were ordered to fork over $5 million to Marvin Gaye's estate for borrowing a beat similar to that used in Marvin's 1977 track "Got to Give it Up." On appeal, a bevy of more than 200 musicians filed an amicus brief with the Court, arguing the verdict "threatens to punish songwriters for creating new music that is inspired by prior works."
Next up is Led Zeppelin, members of whom were sued by the estate of Randy Wolfe, a 60s-era songwriter whose family has accused Jimmy Page and Robert Plant of ripping off one of Randy's instrumental ballads for the classic "Stairway to Heaven" guitar intro. That case is currently on appeal before an en banc Ninth Circuit, where a group of 123 songwriters and artists filed another amicus brief urging the Court not to find infringement, warning that musical creativity and freedom of expression would be chilled if this trend continues.
Sam Smith, for his part, narrowly avoided charges of plagiarism back in 2015 when his reps recognized (prior to release) that Smith's song "Stay With Me" resembled "I Won't Back Down," the 1989 Tom Petty hit penned by Petty, Mike Campbell, and Jeff Lynne. With some quiet maneuvering, Smith's publisher settled any potential future infringement suit by cutting in Petty and Co. on future royalties.
So against this landscape, one might be forgiven for assuming the Miley Cyrus suit would proceed farther than a motion to dismiss, or at least wouldn't be voluntarily dismissed by the plaintiff, who, if history is any guide, stood to win substantial damages if the court found in his favor.
Whatever the reason, Miley Cyrus can rest easy knowing that she might have dodged a bullet. Or a wrecking ball.
Share This Post