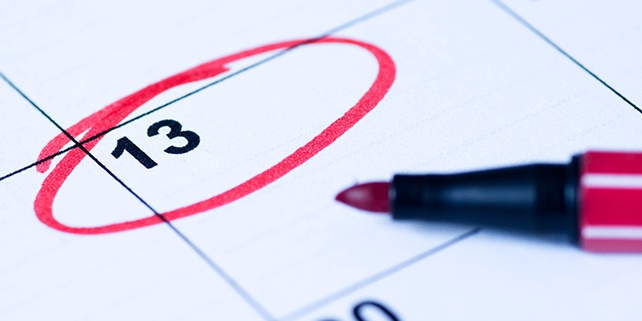 Navigating Intellectual Property Deadlines
Deadlines, while sometimes stressful, are the driving force behind progress. And when it comes to your patent application, meeting deadlines means more than just progress"it can be the difference between obtaining or losing protection. That's why the deadlines at the USPTO are so important. The great news is, with a seasoned IP attorney by your side, you don't have to worry about when your next response is due. A watchful eye and specialized reminders allow your lawyer to efficiently guide your patent application through the USPTO's requirements, keeping everything on time and protected.
What Are All These Deadlines For, Anyway?
Filing a non-provisional application based upon a provisional patent, filing after a public disclosure, responding to Office actions"you name it"every step has its deadline. The first deadline (also known as a statutory bar) requires the inventor to file their patent application within one year of publicly disclosing, offering for sale, or selling their invention. In other words, once it makes its way into the public market, it's fair game for other inventors after the first year. Filing in a foreign country is different and must be based on a filing after a disclosure, but can be selected within a year of your initial filing.
After you've successfully filed your application, any Office action (official correspondence) you receive generally must be responded to within three months. It's possible to extend this deadline if you need additional time by paying a fee, which may be better than letting your application go abandoned (more on that later).
What Happens After Your Request Is Accepted (Or Rejected)?
If not allowed by the second office action you will receive a final rejection. At this point you have a couple options. You can request continued examination (known as an RCE) or you can appeal the examiner's rejection. The other side of this outcome is receiving a notice of allowance. In this scenario, your patent application has been approved, and you have three months to pay an issue fee. After receiving your official allowance, you're required to pay maintenance fees at 3 ½, 7 ½, and 11 ½ years after the issue date.
One more important deadline is the cutoff date to file a reissue application. If within two years of the allowance date, you want to broaden the claims, you can appeal to the USPTO to open another round of prosecution. Say for instance you were the developer of the "spinners" that are all the rage right now. Originally, they were developed as a product for children with behavioral disorders, like ADHD and anxiety. After their introduction, the inventors discovered that kids liked them and wanted them as toys. If the original patent named required structure directed to a device for medical purposes, the application could be reissued to submit claims directed to a structure for a new use as a general children's toy.
Can't You Just File Everything At Once?
We hate to break it to you, but no, this isn't the kind of process that can preemptively be filed. Like a well-oiled Rube Goldberg machine, your application needs to go through a chain of processes to complete the final action. Filing a patent or trademark application is a lot like that. The first portion of the chain is completed, followed by the second, and then the third. Ultimately, you (hopefully) get an allowance for your application.
The point here is that some deadlines aren't established until after the task before it is completed. You can, however, pay fees ahead of time for each step. But fair warning: if you do, you lose options down the road. One example of this is the decision to let your application go abandoned. Let's say that you decide halfway through the application process that it's no longer feasible to obtain an allowance on your invention. If you've already paid the fees to finish out the whole process, you won't be able to get that cash back.
Abandoning Your Application
If at any point you miss a deadline and don't pay an extension fee (where applicable) your application is considered "abandoned." This means that you'll have to file a new application and start the process over if you change your mind. There is an exception to this: you can petition the commissioner of patents to revive the application or patent. While this will save you from going through the whole process again, you'll have to pay a hefty fee to bring it back. In most circumstances, you'll also have to show good cause as to why no action was taken before abandonment occurred.
The Deadlines Continue
Is it possible to expedite your filing if you've already made it through a portion of the patent process? Yes. But, it's not as easy as a simple "yes." You can file a petition to expedite the prosecution of your patent application, but you have to have a good reason why. For instance, the health of the inventor is questionable, the application is infringed upon, or investment in the patent is contingent upon allowance.
Deadlines Are A Good Thing
Intellectual property deadlines come in droves, but they don't have to be the death of you. Good IP attorneys remain on top of the proceedings of your application to move it down the pipeline quickly and efficiently. This helps keep the applications moving through the docket so the examiner can continue the review process and (with some skill) approve yours next.
{{cta('29b47d10-02c7-4a8d-9faa-025c4397f3be')}}
Share This Post