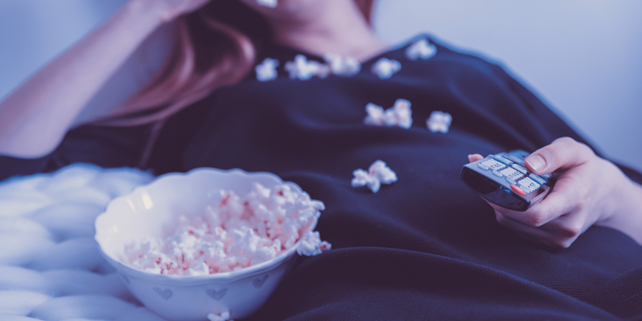 Netflix in Trouble Again, This Time Over Bandersnatch
Netflix has been sued by Chooseco LLC over the use of Chooseco's trademark "Choose Your Own Adventure" in the movie Bandersnatch.
The movie is an extension of Netflix's popular series Black Mirror that allows viewers to choose how the movie progresses, which leads to a variety of different endings. Not only does the interactive nature of Bandersnatch play out like the popular book series from the '80s, but the underlying story is about a programmer change a "Choose Your Own Adventure" book into a video game.
If this is your first time hearing about Bandersnatch, you are probably in the minority as it's gone viral recently in the news and on social media. The majority of the discussion focuses on the unique viewer interaction the film and the various endings that have been uncovered.
Chooseco, who relaunched the book series in 2004, is aware of Bandersnatch's acclaim. They argue that Netflix has been able to draw so much attention to Bandersnatch because of the prominence and nostalgia of the "Choose Your Own Adventure" Series.
This is the second high-profile dispute Netflix has gotten itself into with one of its series. In 2018, Netflix clashed with the Satanic Temple over use of its Baphomet with Children in the series the Chilling Adventures of Sabrina. This dispute was ultimately settled. You can learn more HERE and HERE.
How this lawsuit will play out is unclear. I can't skip ahead to the ending I want like I used to do when reading "Choose Your Own Adventure" books but I'll let you know when I'm able to figure out what the real-life ending might be.
Share This Post