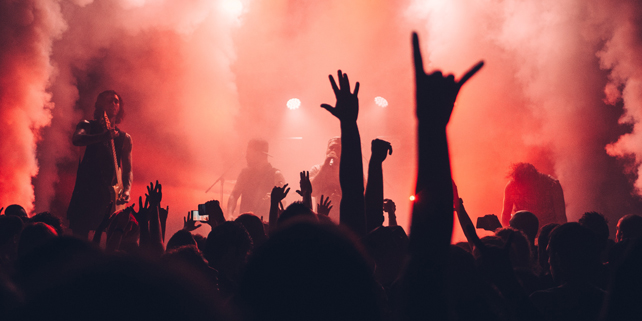 Not a Good year for the Goodyear pimps
In what will surely go down as a sad day in punk rock history, the Goodyear Pimps have finally lost a nearly 20-year trademark battle with Man. They are now, officially, just the Pimps.
The saga began in 2001, when the Illinois-based punk band dropped the "Goodyear" portion of their name in response to a cease-and-desist letter from Goodyear Tire & Rubber Co. The truce lasted until 2007, when the band decided to shirk its obligations in the spirit of rock 'n roll and returned to their original name. The company was having none of it, and brought suit. A settlement agreement was finalized in 2007, which required the Pimps to drop "Goodyear" from its name for good and stop selling band merch featuring the company's trademarked Goodyear Blimp and winged foot logos.
That deal lasted 12 years, until last August Goodyear got word that the band had decided to hit the road under the old Goodyear Pimps moniker, with t-shirts, stickers, and other merch in tow emblazoned with the prohibited Goodyear trademarks.
Goodyear promptly sued for breach of contract, as well as trademark infringement on a dilution by tarnishment theory. In its complaint, Goodyear claimed the group's use of its trademarked images "tarnished and are likely to tarnish the Goodyear marks and goodwill associated therewith, particularly as it associates those marks with the term 'Pimps,' which is not an image that Goodyear uses or would use with its famous Goodyear marks."
While dilution by tarnishment's days might be numbered, and thus might present the Pimps with a possible defense to Goodyear's infringement charges, the band nevertheless conceded, agreeing to hand over all the offending merchandise and scrub its website and social media of all references to the company within 30 days.
Share This Post