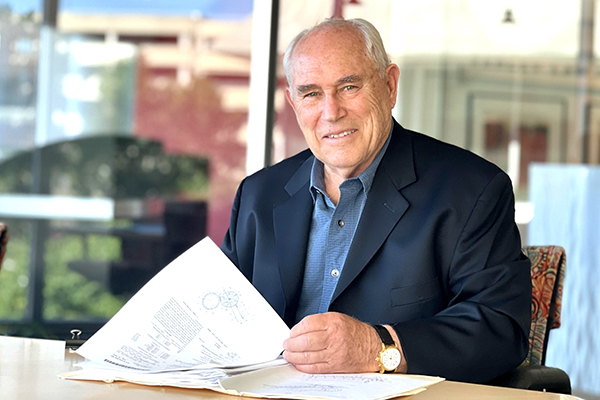 Michael O. Sturm
Patent Attorney
With over 50 years of experience, Mike knows a thing or two about patent law. In fact, before merging with Zarley Law in 2021, Mike served as managing partner of Sturm & Fix, a boutique intellectual property firm that was so busy with patent prosecution and litigation that it maintained separate offices in Des Moines, Omaha, Davenport, and Washington D.C.
Mike got his start as a Patent Examiner at the United States Patent and Trademark Office, working on valve and fluid-handling patents. After that, he served as Patent Advisor to the Office of Naval Research, as well as the Navy's Strategic Systems Project Office. He entered private practice in the early 70's with the firm that would eventually become Sturm & Fix. Needless to say, when it comes to intellectual property law, Mike knows what he's talking about.
At Zarley, Mike gets to jettison the minutia of firm operations, giving him time to do what he does best: offer top-tier legal advice to his clients, who run the gamut from independent inventors to industrial clients operating a national scale. With such a wealth of knowledge, experience, and (most importantly) common sense, Mike is an integral part of the firm. We're lucky to have him.
Education
Catholic University of America
J.D.
Iowa State University
B.S., Engineering
Admissions
United States Patent and Trademark Office
Iowa State Bar
Northern District of Iowa
Southern District of Iowa
District of Nebraska
Central District of Illinois
Virginia State Bar
Court of Appeals for the Eighth Circuit
Court of Appeals for the Federal Circuit
United States Supreme Court
Back to our Team