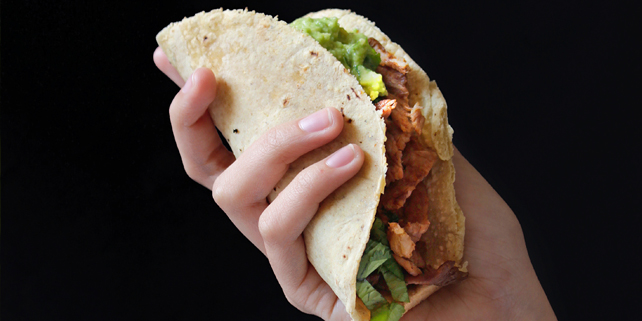 Tasty Tacos Bringing The Hot Sauce To Spicy IP Dispute
The humble taco. Simple, satisfying, and recently implicated in a federal lawsuit.
If you've ever been to Iowa, chances are you you've heard of Tasty Tacos. Their fried-flour tacos have been a central Iowa mainstay since Richard and Antonia Mosqueda opened the first Tasty Tacos location in 1961. Since then, the company has expanded to multiple locations in the Des Moines area, and sells its sauces and seasonings in Hy-Vee grocery stores, Iowa's largest grocery chain with 240 locations throughout the Midwest. In 1993, Tasty Tacos received federal trademark protection for the mark TASTY TACOS for use in restaurant services.
Enter More Than Gourmet (MTG), an Ohio company that produces and distributes Wicked Tasty Taco seasoning. Last January, MTG filed an intent-to-use application for WICKED TASTY TACO. Tasty Tacos (TT) filed an opposition to MTG's registration. TT sent letters to MTG requesting that it cease and desist its use of the WICKED TASTY TACO mark, and requested that MTG withdraw its application. MTG did neither.
TT subsequently filed suit against MTG in federal district court in the Southern District of Iowa, alleging that MTG's use of the WICKED TASTY TACO mark is likely to cause confusion among its longtime customers, as well as damage the distinctiveness of TT's brand. In its complaint, TT illustrates its likelihood of confusion claim by pointing to a Hy-Vee grocery store display, which features Tasty Tacos' seasoning "just feet away" from Wicked Tasty Taco seasoning. TT seeks damages and lost profits, as well as a preliminary and permanent injunction to stop MTG's use of Tasty Tacos' mark.
MTG's answer is due in a few weeks. Stay tuned for updates.
Share This Post