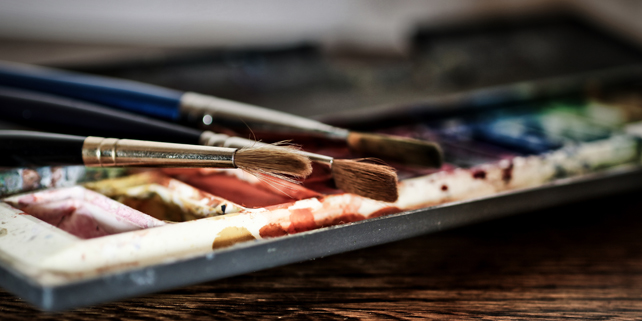 No More Happy Little Trees For Bob Ross' Son
Robert Stephen Ross, son of famously mellow painter Bob Ross, has lost a battle for control of his late father's intellectual property. A federal judge in Virginia granted summary judgement against Robert, finding that Bob's IP actually belongs to Bob Ross Inc., a company Bob founded over 30 years ago with his wife and two close friends.The decidedly un-mellow legal proceedings began when Robert brought a trademark infringement suit against Bob Ross Inc. in 2017 for licensing Bob's name and likeness for novelty items and other goods. The issue before the court was whether Bob had assigned his intellectual property and right of publicity to Bob Ross Inc., or whether the rights were retained in a trust which Robert controls.
The painter had never formally assigned his rights to his name and likeness to anyone, but U.S. District Court Judge Liam O'Grady found that, based on a verbal grant and other circumstances, Bob clearly intended that his IP go to the company he founded. Among the evidence was a memorandum in which Bob wrote that "we" (Bob Ross Inc.) own the Bob Ross name and likeness, and the fact that Bob consented to documents saying that Bob Ross Inc. had exclusive rights to his name, image, and likeness. Judge O'Grady concluded there was ample evidence to support the finding that Bob had transferred the rights to his intellectual property to Bob Ross Inc. before the trust controlled by Robert had even been created.
For good measure, Judge O'Grady pointed out that even if Robert did have any ownership stake in his father's IP, the statute of limitations would have expired in 2002, fifteen years before he actually filed suit. Bob Ross Inc. might refer to this as a "happy little accident."
Share This Post