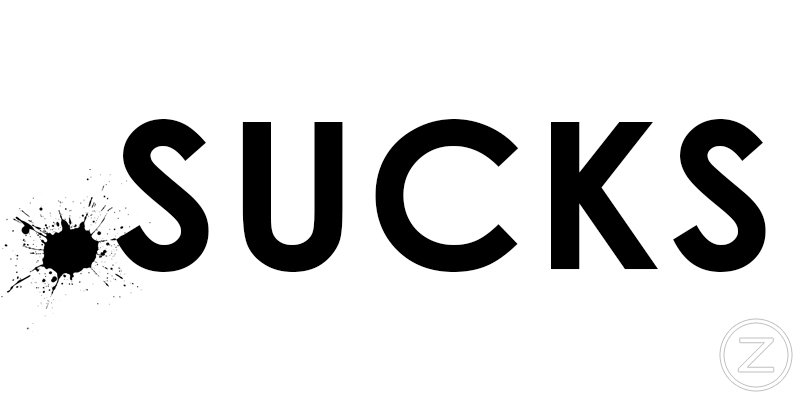 Well, that .SUCKS! A New Domain could Harm your Brand
Starting March 30th, the new generic top-level domain (gTLD) ".sucks" will be available for registration.  The most commonly known gTLD's are .com, .net, and .edu.  The new .sucks  gTLD is one of over a thousand new and forthcoming gTLD's approved by the non-profit corporation, ICANN, which oversees the unique identifiers commonly referred to as domain names.
The creators of the .sucks domain, Vox Populi, state their vision for the gTLD in the following positive and glowing terms, "By building an easy-to-locate, 'central town square' available 24 hours a day, 7 days a week, 365 days a year, dotSucks is designed to help consumers find their voices and allow companies to find the value in criticism. Each dotSucks domain has the potential to become an essential part of every organization's customer relationship management program."
Early registration of a .sucks domain by a brand owner comes at a high cost of $2,499.
Not everyone is so optimistic as many trademark, website, and brand owners see the roll-out of .sucks as having a nefarious intent aimed at extorting funds from legitimate business owners through exorbitant registration fees.  Some individuals and companies are being proacticve about the release.  For instance, Taylor Swift is reported to have bought TaylorSwift.sucks to add to her existing defensive domain purchases of TaylorSwift.porn and TaylorSwift.adult.
Being proactive, however, comes at a price.  In accordance with ICANN rules, the purchase of .sucks domains will begin on March 30th with trademark owners having first picks at a high cost of $2,499 for a Sunrise Registration, which must be renewed each year for $2,499.  To take advantage of the Sunrise Registration, brand owners will need to register with ICANN's Trademark Clearinghouse (TMCH).
On June 30th, Standard Registration opens up and domains will go on a first come, first served basis.  The pricing during Standard Registration will depend upon various factors, with the standard registration being $249 which must be renewed each year for $249.
Regardless of how you feel about .sucks, the reality is that anyone will soon be able to own a .sucks domain.  This should cause everyone to pause to consider the ramifications that a .sucks domain may have on their business.  If a domain is scooped up during Standard Registration, it may be nearly impossible to takedown a critical domain owner if the domain is used for "fair use" or First Amendment purposes of criticism or parody.
Ultimately, brand owners have two options: (1) pay the exorbitant fees to defensively register a .sucks domain, thereby blocking any others from doing so, or (2) take their chances.  To many, neither will seem like a good option.
Share This Post