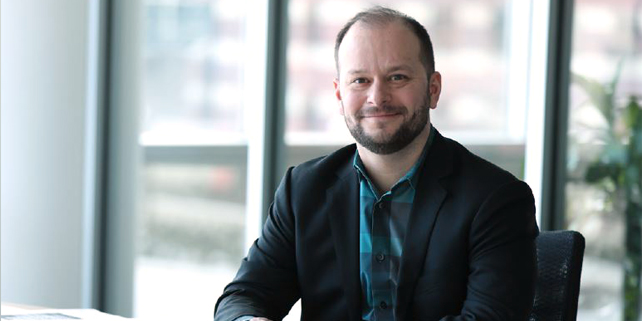 Zarley Law Firm Announces Josh Conley as Partner
We are proud to announce Josh Conley's promotion to partner after joining Zarley Law in 2013. Conley's dedication and leadership within the firm have been apparent as he continuously achieves success for clients through a focus on compact prosecution, expedited international strategy, and domestic and global portfolio management.
Not only is Conley's expertise unmatched, but his values also align with what Zarley Law was founded on more than 60 years ago; honesty, hard work and creativity.
"With his expertise, work ethic, and reliability, we are extremely happy to have Josh as partner," Tim Zarley said. "He has been a great cornerstone of our team since the day he started, and we're very much looking forward to what the future holds."
Conley holds a J.D., as well as B.A. in chemistry and political science from Drake University and the University of Iowa. He worked in the IT industry for several years before landing at Zarley Law, where he now puts his vast technical and scientific expertise to work for clients every day.
Conley is admitted to practice before the United States Patent and Trademark Office, the Northern District of Iowa, the Southern District of Iowa, and the 8th Circuit Court of Appeals. Conley has spearheaded technology strategies for clients in multiple areas, including mechanical, software, and chemical fields. He has become an invaluable resource for our team and our clients with proven results.
A standout at enforcing client intellectual property through proactive litigation tactics, Conley has achieved favorable outcomes at a high rate of success during pre-trial, trial, and appeal. His attention to detail coupled with strong communication with clients and examiners has blazed the trail of his success and will continue to make an impact for years to come.
{{cta('3c1590e9-9977-49f5-84cb-09c26a48622e')}}{{cta('7fb452d6-01ff-40cc-b3d2-ff9eabb30905')}}
Share This Post